As the modern expectation of building practices continue to change at a rapid pace, we continue to excel and take advantage of these exciting changes, we are ahead of the learning curve.
Rosehill is a full-service general contractor builder company who specializes in every phase of the construction life-cycle, we embrace cutting-edge technology and serve our clients with the best practices available. We have the knowledge and the experience to customize solutions to meet the specific needs of your project. We love what we do and look forward to working with you to create a brilliant reality from idea to post key in hand delivery. As a full-service construction operation, we provide pre-construction services, construction management, project management and program management, transition planning and building activation services.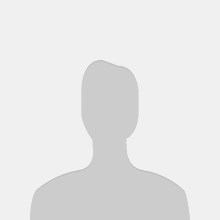 Angelo Raitsinis
Owner
Owner and founder of Rose Hill Design Build, Angelo has been in the construction industry for over 20 years. His strong work ethic, attention to detail coupled with his imagination and passion to create- has been the driving force and inspiration which has lead him to his success. For the first 10 years, Angelo focused his talents on residential projects. Starting with new residential builds, renovations and eventually custom built homes, Angelo's clientele expanded and extended into the commercial space. Over the last 10 years, Angelo has added commercial projects to his portfolio. Most recently with franchise commercial work across Canada. What makes Angelo unique in the construction business is his personal touch in all projects. As the driving force behind unique designs, Angelo has a natural talent to create. With his expansion across Canada, Rose Hill Design Build will continue to grow under Angelo's leadership, passion and determination.